If you're an iPhone user, and you long to get lost in a galaxy far, far away, now is the time to proudly show your allegiance, with a Star Wars iPhone case. These puppies are colorful, flashy, and are bound to earn you some envious stares. Hands off, people. Get your own.
Star Wars BB-8 Iphone Case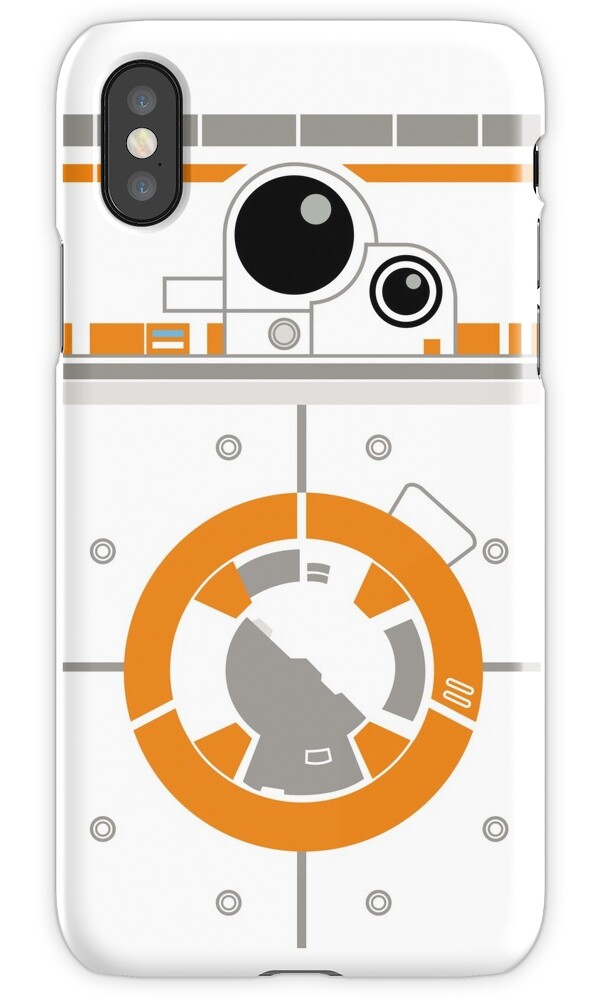 Forget a puppy, have you always wished for a BB-8 droid of your very own? Of course you have! Now your iPhone transforms into this most resourceful and empathetic of companions. Just remember, this iPhone case may look convincing, but it still doesn't roll around as effectively as the real thing.
Star Wars Lightsaber Iphone Case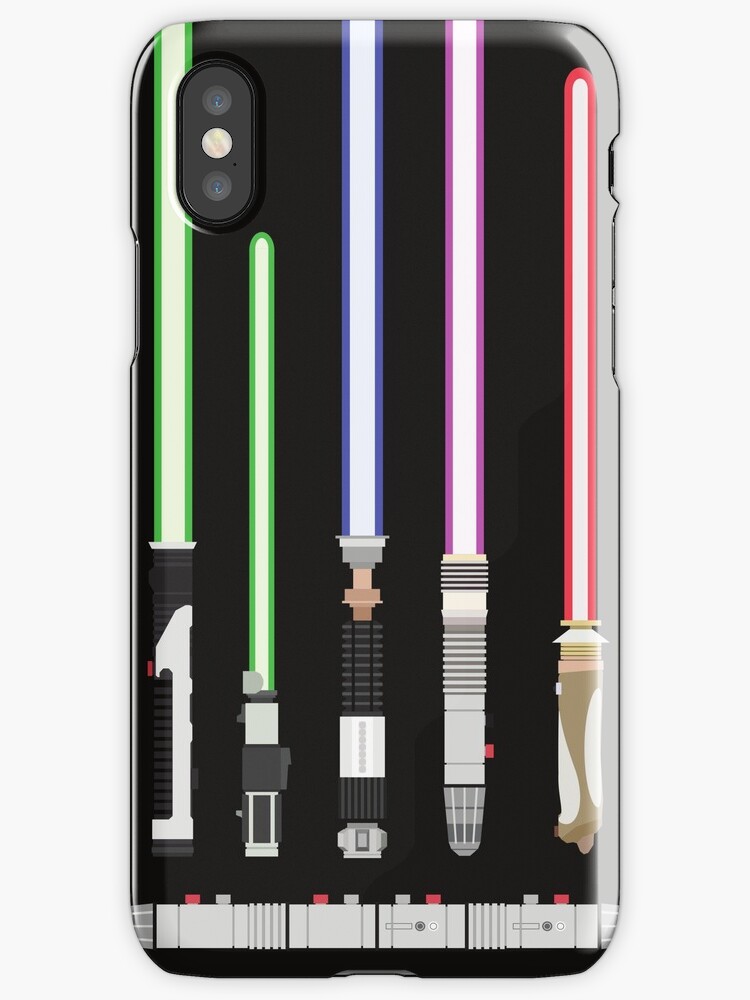 If you go to bed and dream of lightsaber battles, this is the case for you. If you prefer the Dark Side, then you'll doubtless be attracted to the red saber. If you're a Jedi through-and-through, it's probably the green saber that gets your motor running. This case features several different models.
Star Wars Trooper Minimal Iphone Case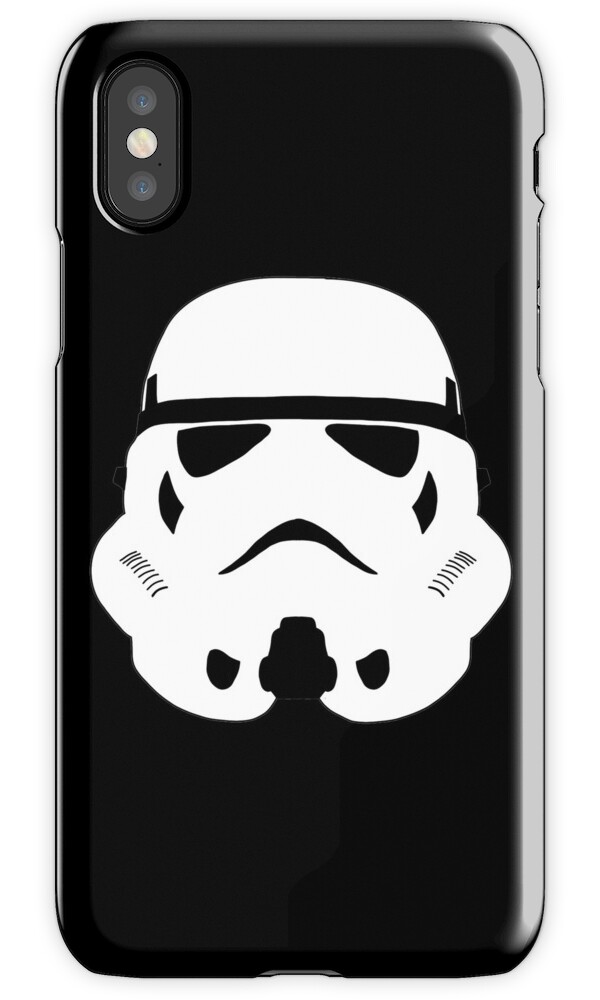 This minimalist design features a Stormtrooper face on a black background, for a sleek, intimidating look. There's little doubt which side of the Force you support, with this villainous baddie staring out at the world. Practice marching in formation while you talk or text, or while you're playing Candy Crush.
Star Wars Yoda Iphone Case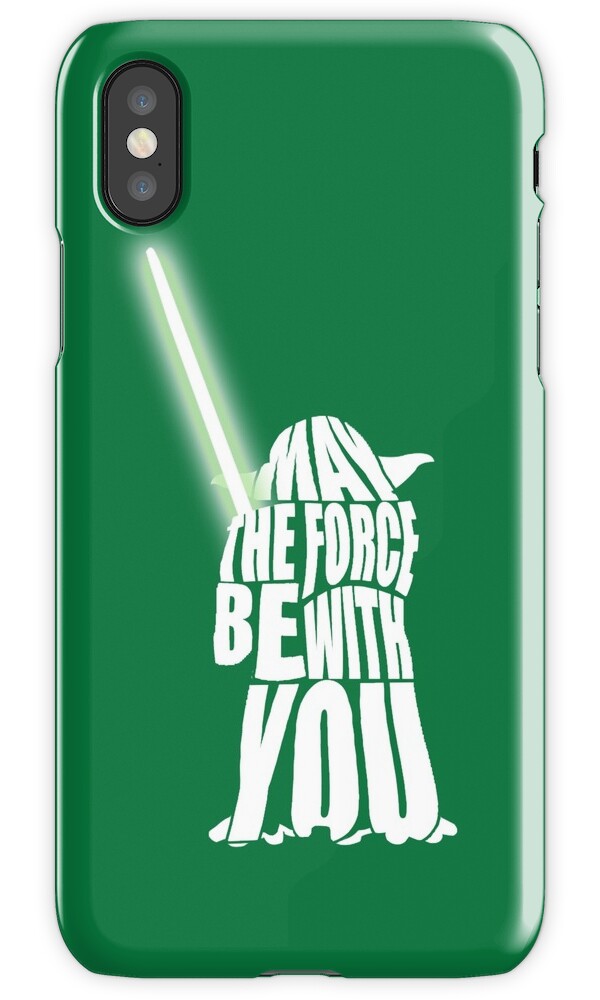 This case fairly glows with all that is good in the universe. If you're the friend everyone goes to for advice, then perhaps Yoda is your spirit animal. The little green dude may look cute and cuddly, but try telling that to Senator Palpatine. Get this iPhone case, you must.
Star Wars Choose Your Path Iphone Case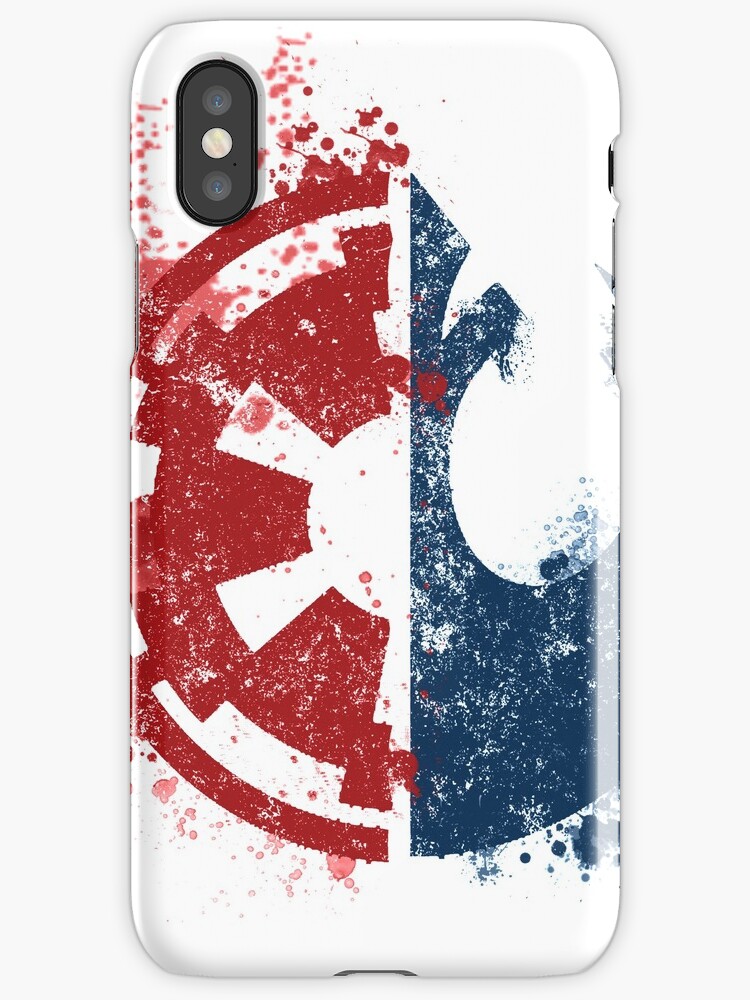 Maybe you're caught in the middle, unsure whether the Dark Side or the Light is the way to go. Wear your confusion proudly, with this iPhone case featuring both the First Order symbol, and that of the Resistance. Have no fear, youngling, your path will be made clear soon enough.
Star Wars Droids In The Dunes Iphone Case
Have you ever felt alone in the world? With this stunning Star Wars iPhone case, you'll have not one, but two droid companions with you at all times. C3PO and R2D2 may be counterparts, but with them in your pocket or in your hand, you'll form a formidable trio, capable of taking on anything.
Star Wars Darth Vader Iphone Case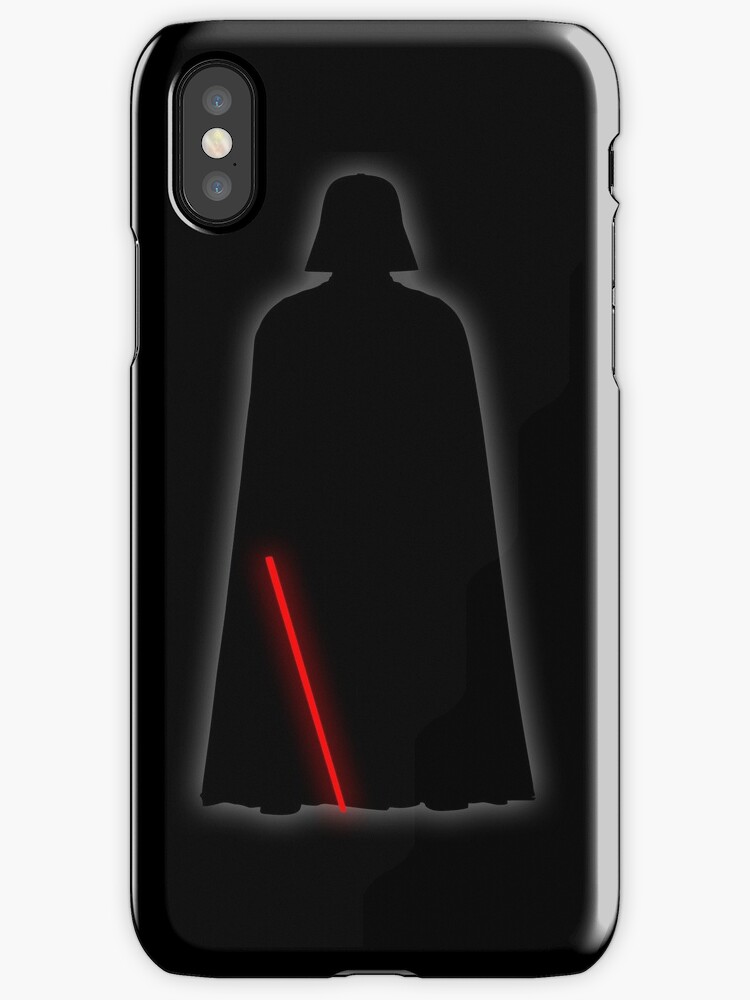 As you draw out this Star Wars iPhone case, a sinister hush might fall over the room. It is the unmistakable presence of Darth Vader, most legendary bad guy ever. But don't get it twisted. Sweet as this iPhone case may be, it is insignificant next to the power of the Dark Side.
Star Wars Quote Iphone Case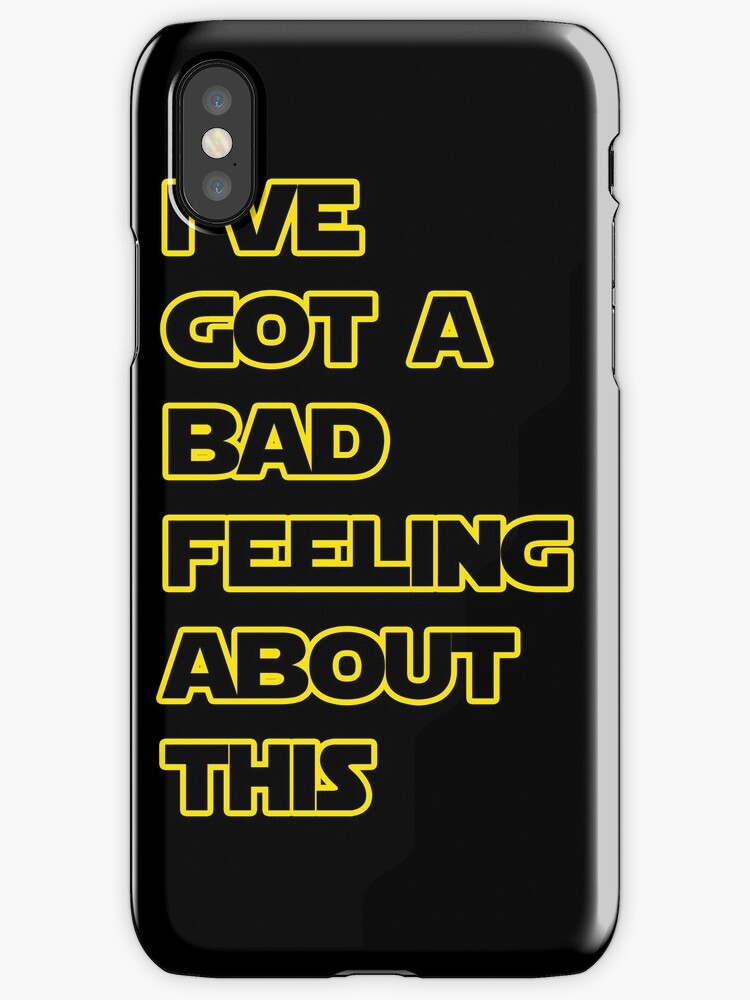 Even casual fans of the Star Wars universe will be sure to recognize this classic line. But whether it's Luke saying it, Han Solo, or even you in a public bathroom stall that's run out of toilet paper, you'll never have a bad feeling about choosing this stylish Star Wars iPhone case.
Star Wars R2D2 Iphone Case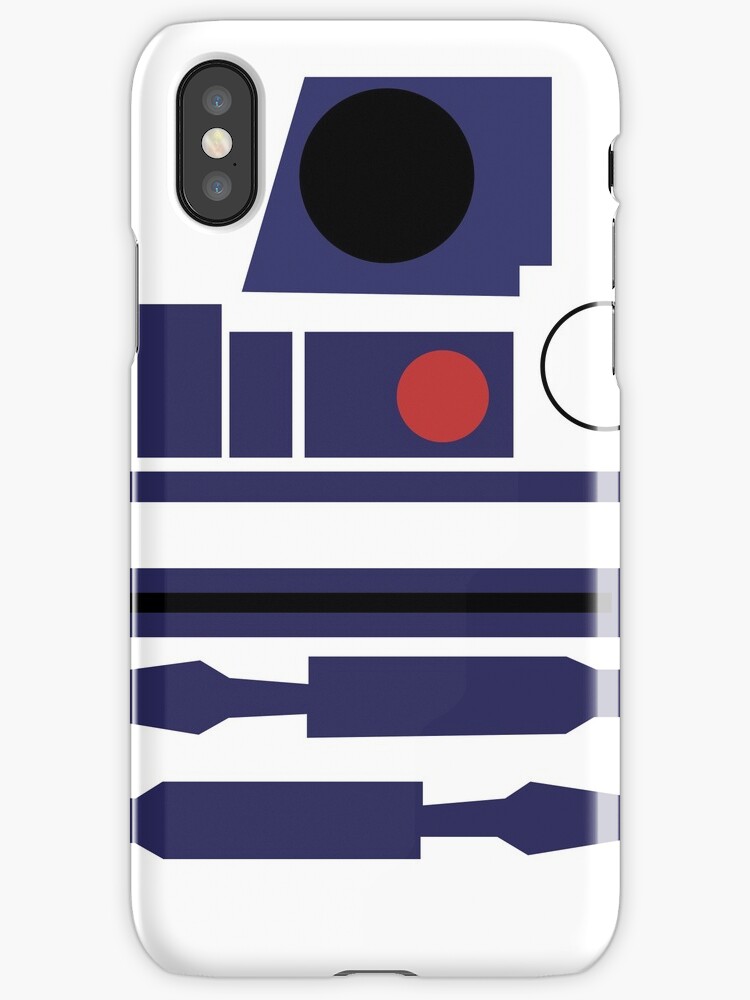 Now, you can have a little white-and-blue companion of your very own with the Star Wars iPhone case cover. His counterpart C3PO is nowhere in sight, but he'll be happy to make friends with you instead. Just think of all the zany adventures the two of you are sure to have together.
Star Wars Porg Iphone Case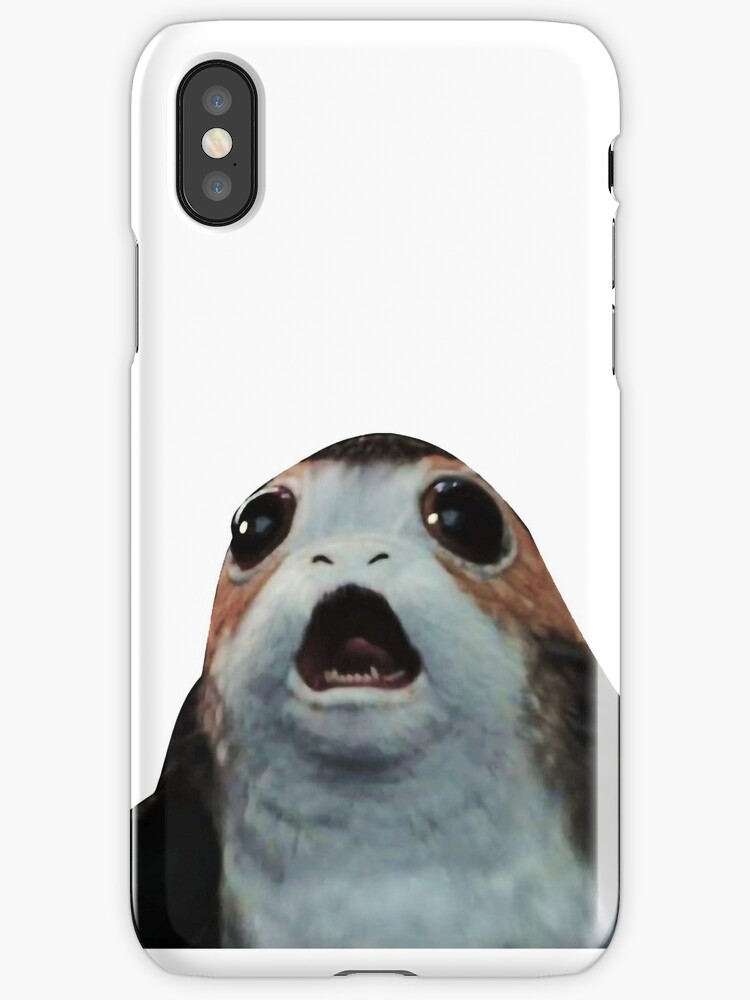 Just what is a Porg, exactly? Whatever the case might be, now this cute little guy can be yours. With those deep, soulful eyes, perhaps your Porg is pondering the mysteries of the universe. Or maybe he just wants to admonish Chewie for trying to eat one of his buddies.
Star Wars Lightsaber Phone Case Wallet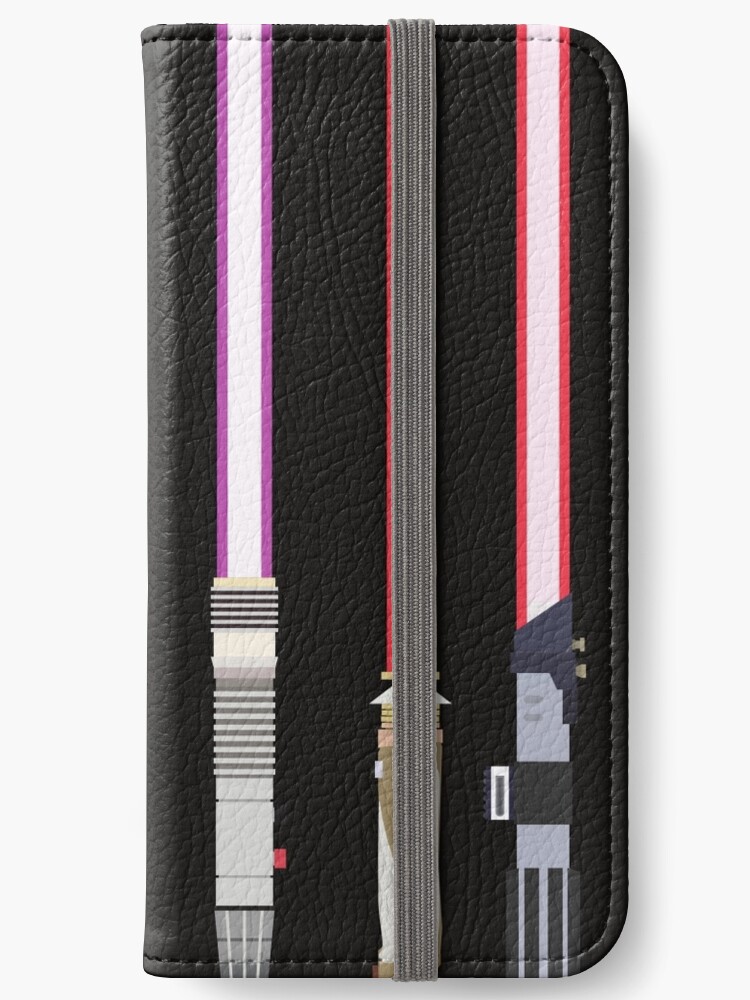 Princess Leia Iphone Case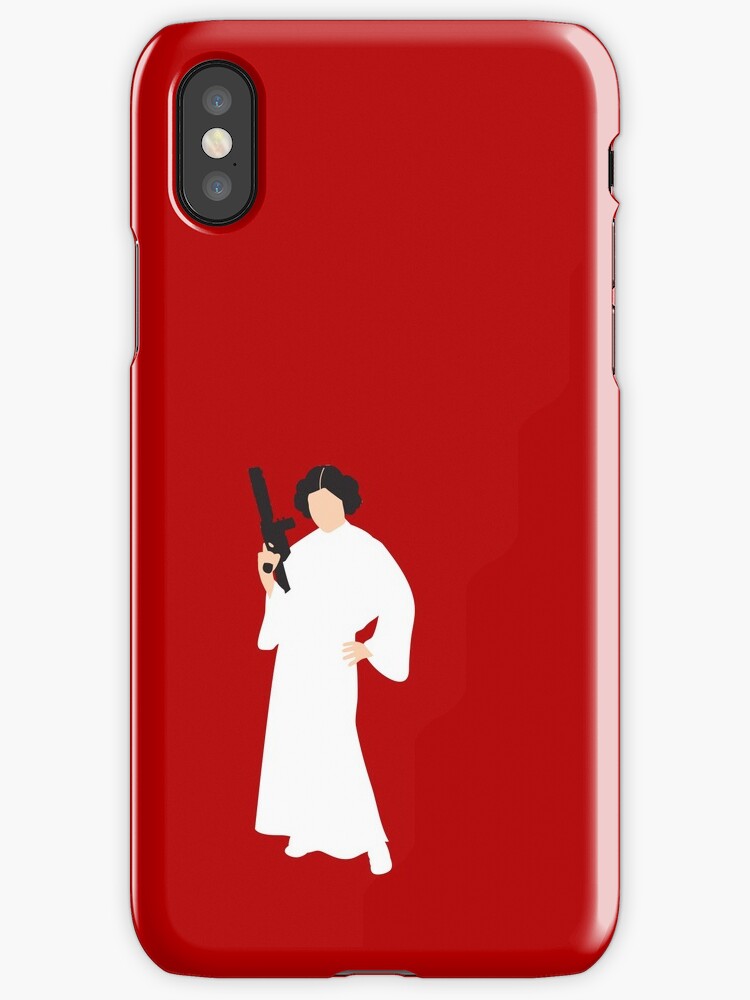 May the Force be with you iphone case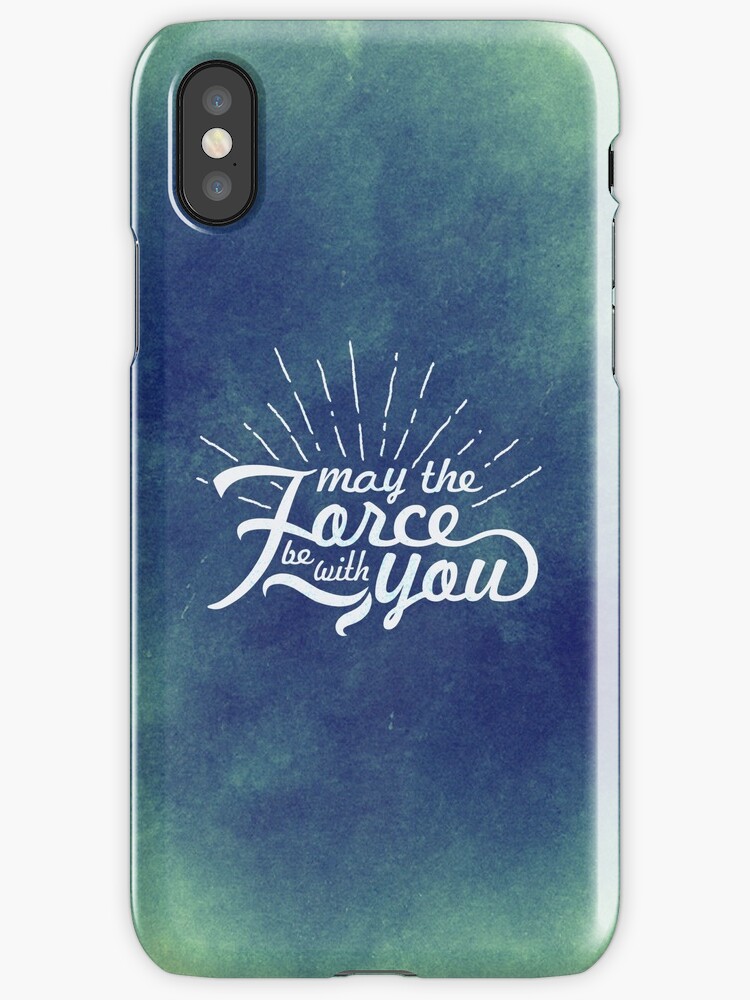 Star Wars Yoda Minimal Iphone Case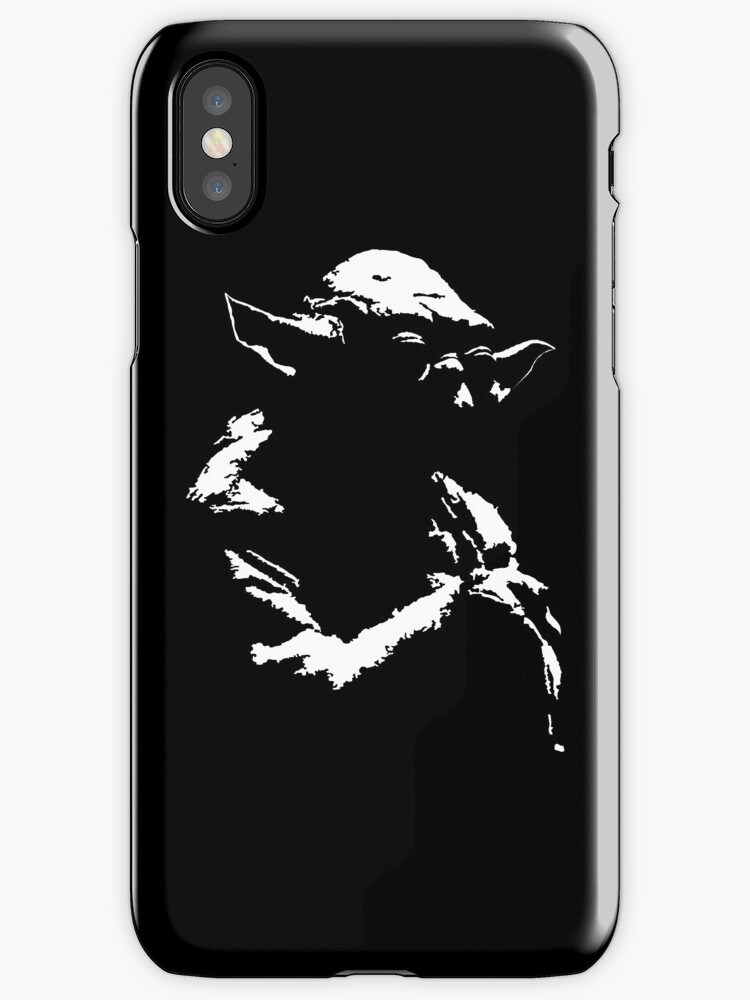 Star Wars Trooper Minimal Iphone Case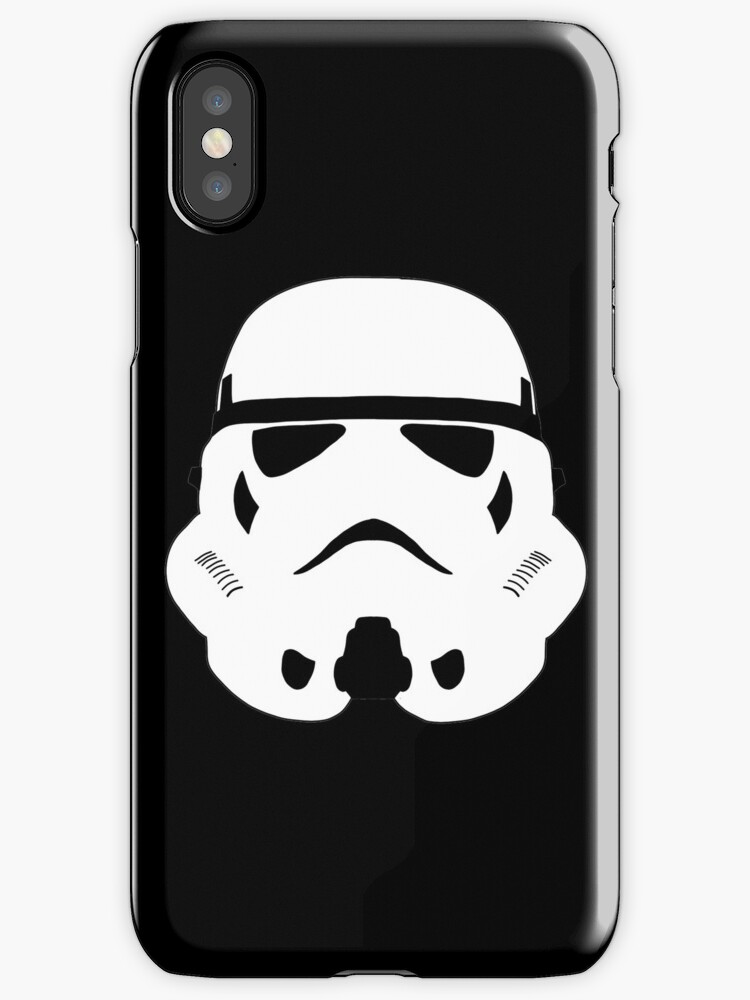 Star Wars Combat Iphone Case
Star Wars Lego Iphone Case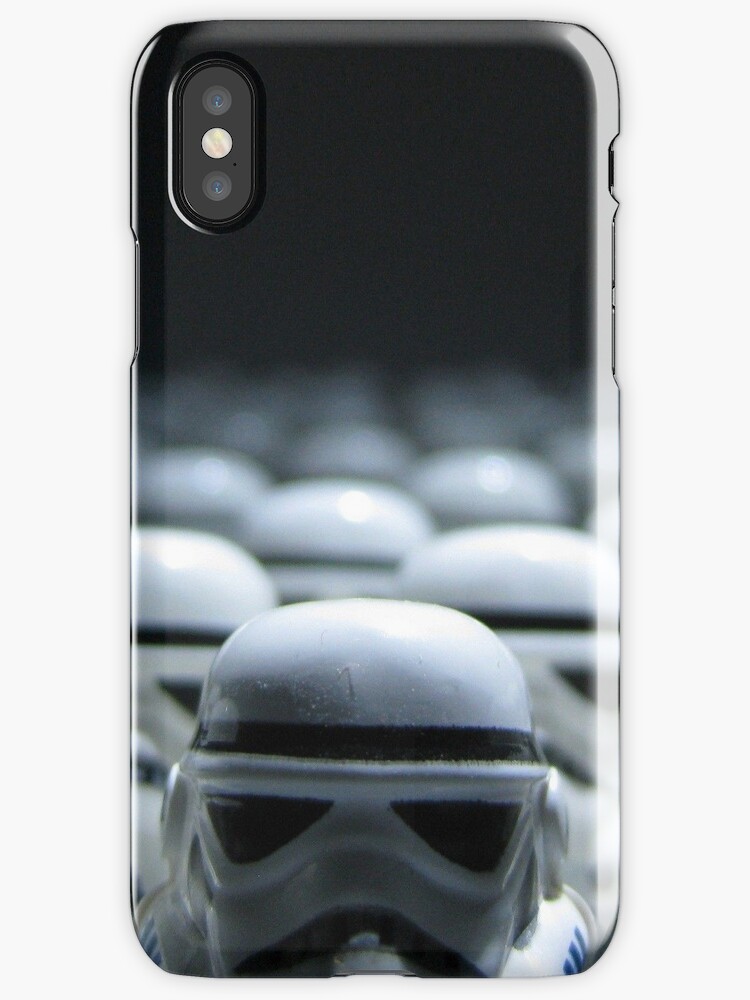 Kylo Ren Iphone Case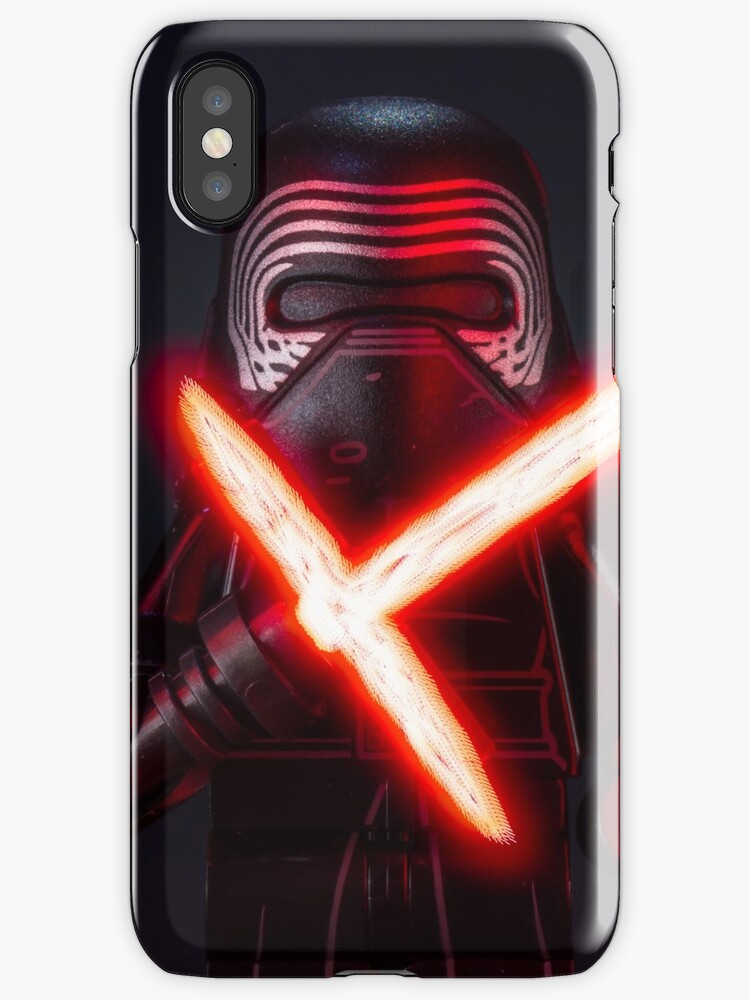 Matt The Radar Technician Iphone Case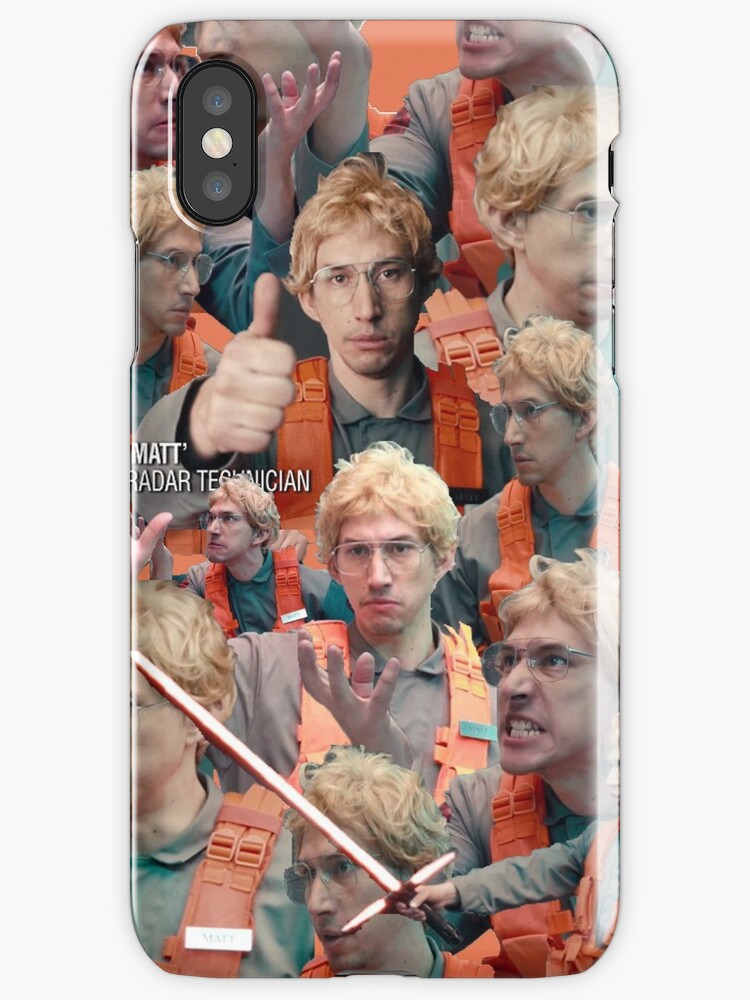 ---
Views