Too much clothing these days lacks the uniqueness that galactic space-wear can provide! Even if your wardrobe was in style a long long time ago, it's time to replace some of those old duds with these space-age Star Wars shirts! No one at the Mos Eisley cantina would be caught dead without wearing one of these. It's time to join the newest space-fashion craze!
Stop Wars Shirt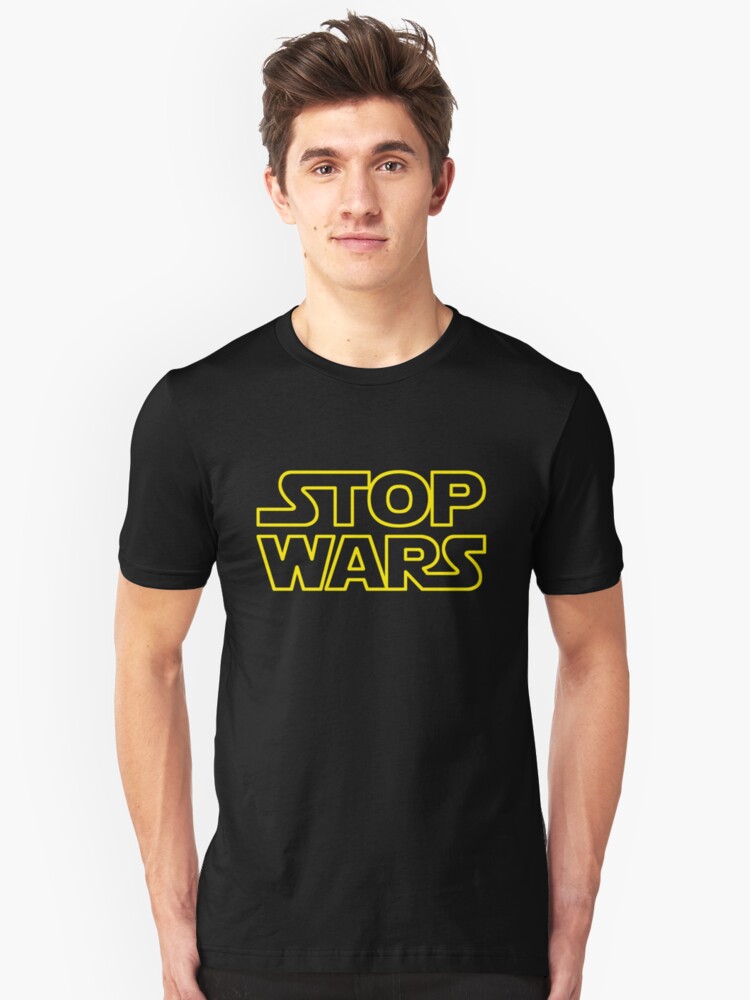 Not all heroes need to kill! These galactic wars have been going on long enough. Support the fight for peace with this Star Wars t-shirt! The peace organizers here in the New Republic want nothing more than for all these famous Star Wars to end. Perhaps with the help of this new cause, the peace Jedi sought for so many years will finally come!
Best Dad in the Galaxy Shirt
Whether your father is a lowly bantha herder, or the Dark Lord of the Sith himself, this shirt is the perfect gift to show your love. Every dad wants validation in some way, and for any Star Wars-loving father, this shirt will do just that. Han Solo always wore the same outfit, and once your dad puts this shirt on, he might do just the same!
Kylo Ren Star Wars Shirts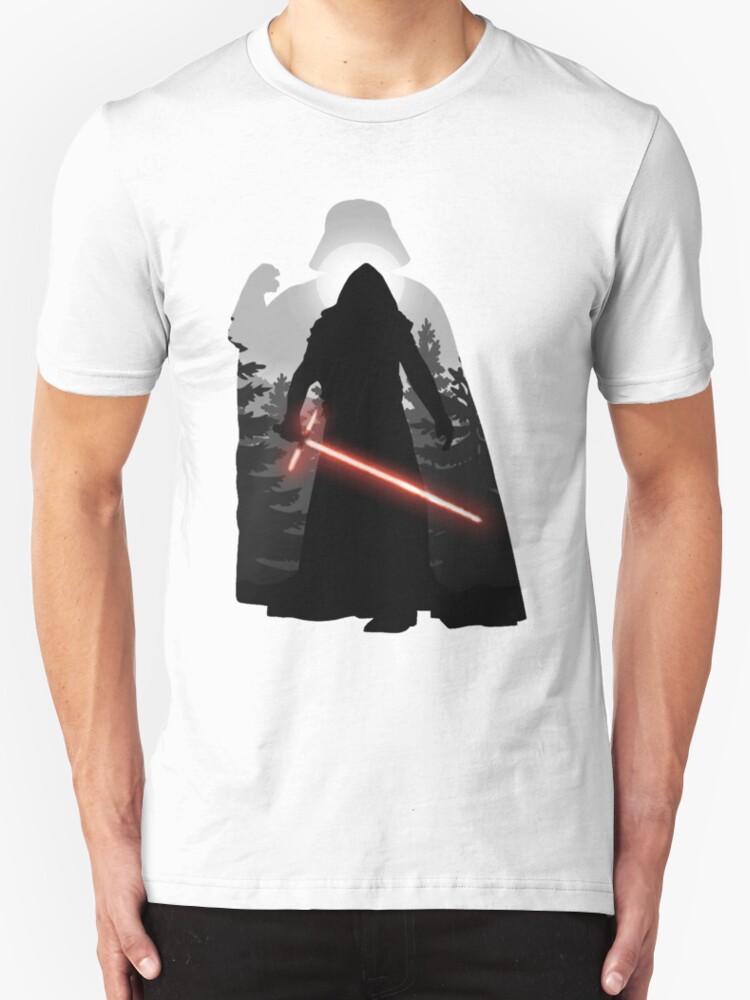 True power emanates from the disciple of Luke Skywalker. Show your love for the First Order's most feared leader, Kylo Ren, with this beautifully designed t-shirt! The Sith trainee has always tried to follow in Darth Vader's footsteps, and in his youth, he even terrified the legendary Master Jedi Luke! This soon-to-be Sith Lord is just waiting to take control of the galaxy, so the sooner you show your support for him, the better!
May the Force Be With You Star Wars Shirts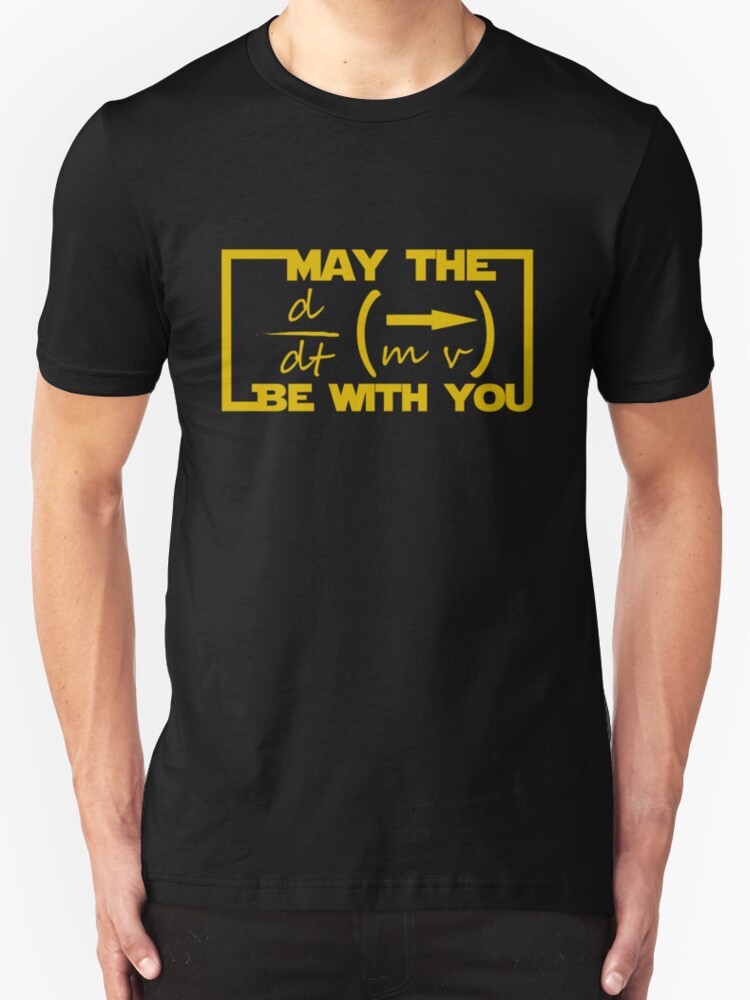 Keep the ideals of the Jedi at heart, and spread their peaceful, mathematical word with this clever space-age t-shirt! Sometimes when things aren't going your way, it helps to be reminded that the Force is there with you. And with this shirt, you'll remind each physicist you walk past about the beauty of its presence. Now, the Force shall always be with you!
Stormtrooper Bobblehead Shirt
Fall into rank with this Imperial-issue Stormtrooper t-shirt! A true trooper wouldn't be caught dead without one! The discipline in these soldiers is unmatched, and even a shirt such as this is enough to strike fear into the heart of any foolish rebel! Join up with the Stormtroopers for life today, and you'll even receive this shirt for free!
Multicolor Leia Star Wars Shirts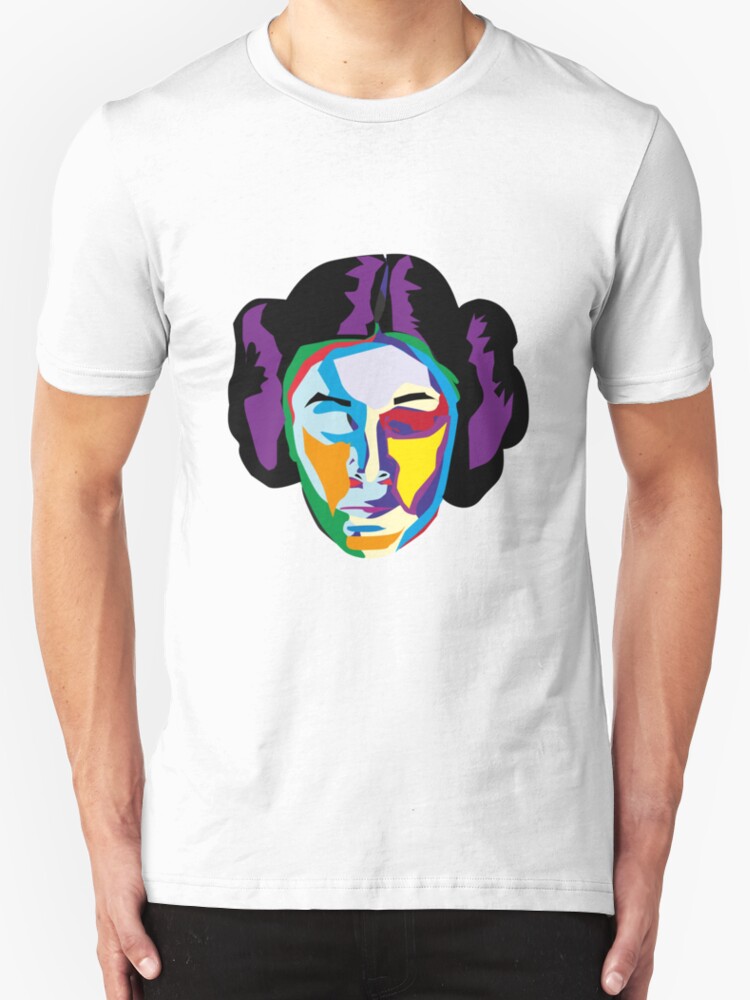 Support one of the most famous women in the galaxy with this Star Wars undershirt! Leia Organa has done her own part in fighting for the Rebel Alliance as well as the new Resistance. But she needs to know that Obi Wan is not her only hope! Now, you can do your part for the galaxy by telling everyone about her! Under her name, the Resistance will never die!
Best Wife in the Galaxy Shirt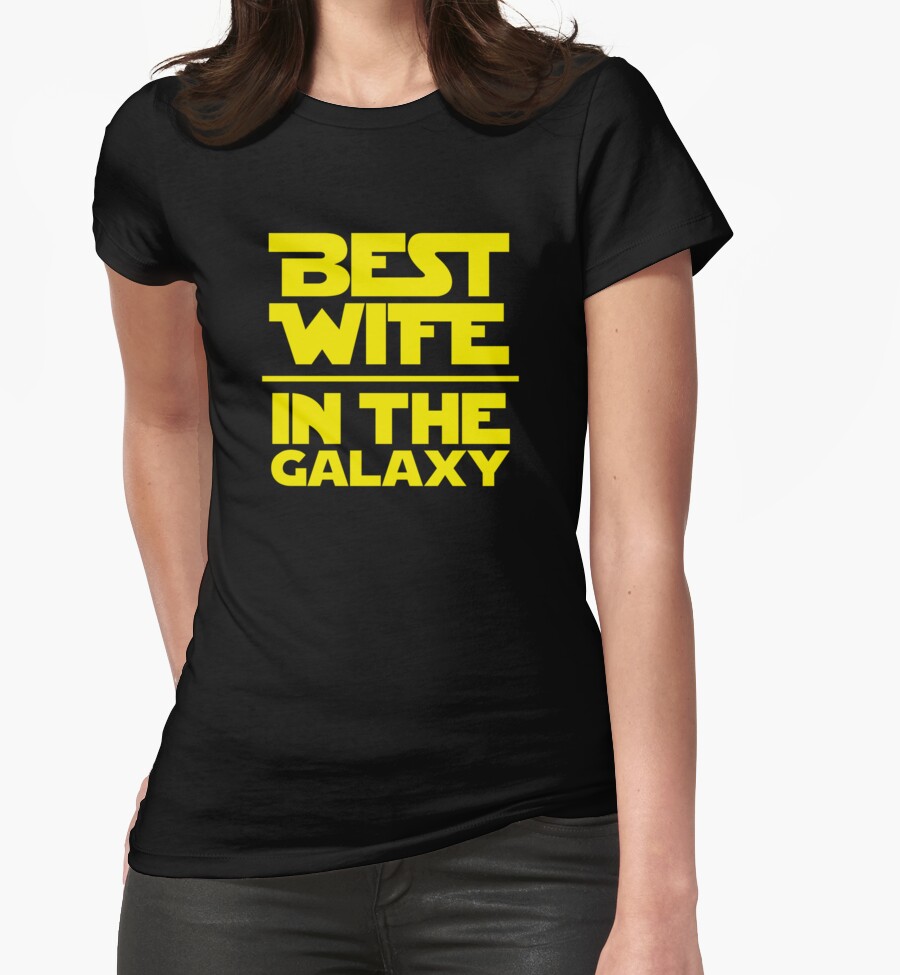 Sometimes, it helps to remind your loved one of how important they really are. And there aren't many things that are more important than being the best wife in the galaxy! Absolutely any Star Wars fan would love this gift! This surprise gift will earn you more space credits than you'd think, as it is just as comfortable as it is awesome!
Emperor's Guard Shirt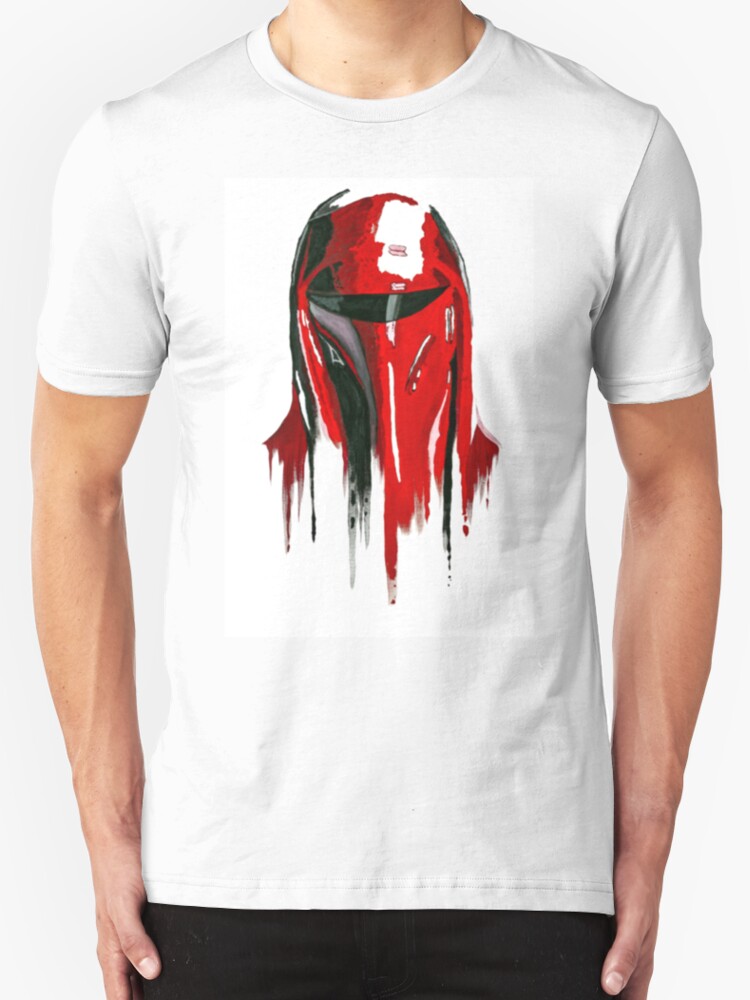 Support the elite warriors that are almost all too forgotten about with this t-shirt! The emperor's own special guards are some of the best fighters in the whole galaxy; it's only right for them to have their own t-shirts! This particular piece of clothing is even made from the same materials used by the guards! Disclaimer: May be made of 100% cotton instead.
Resistance Shirt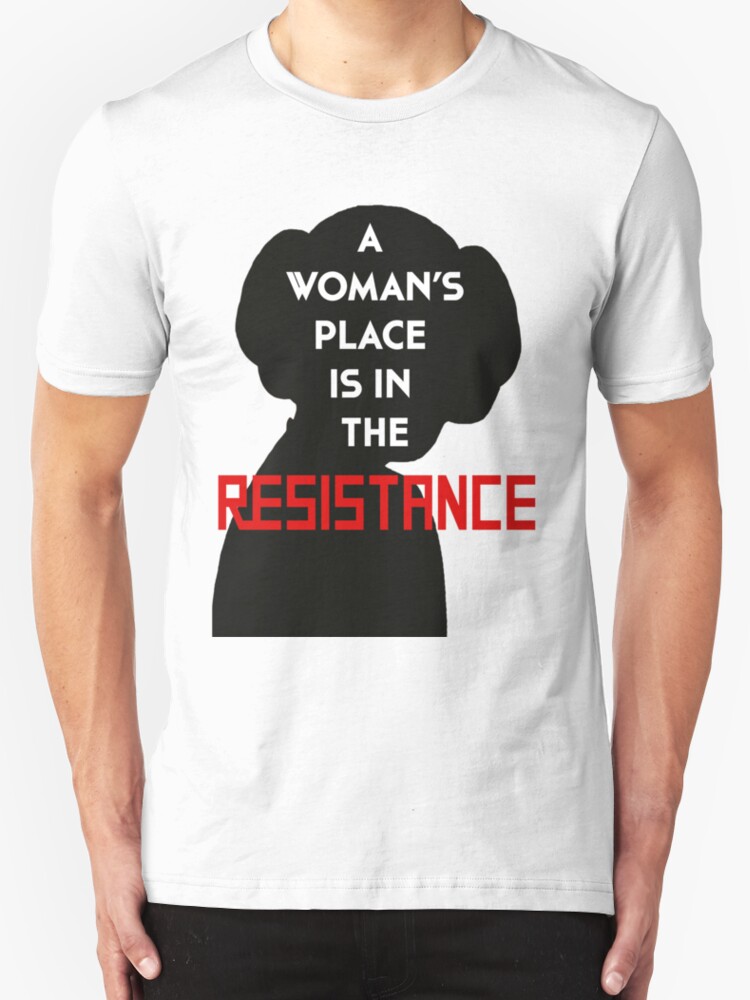 The Resistance wants YOU! The First Order is gaining the upper hand in the galaxy, and all of the Resistance's male space pilots keep getting blown up! The cause needs more able-bodied women to show these First Order monsters who really controls the galaxy! It is time to stand in the right place: alongside General Leia Organa!
One With the Force Shirt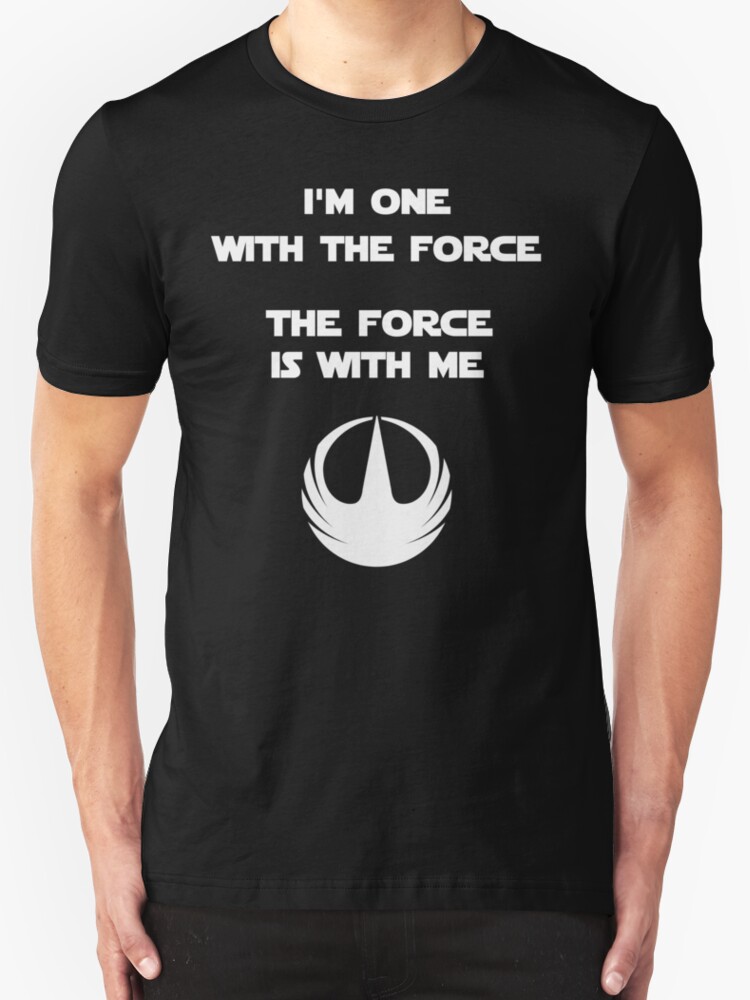 This Star Wars t-shirt encompasses the motto of the rebellion group, Rogue One. They understood that the Force is within all of us, and is even acting through us. Now, you can show your faith in the underlying power that connects us all. Disclaimer: Once you are one with the Force, you may accidentally become involved in an intergalactic war.
---
More Star Wars Shirts On:
---
*FTC Disclaimer:
** I was compensated for this post. This post also contains affiliate links and i will be compensated if you make a purchase after clicking on my links.
Views